Spacious 2 Bedroom Condo with a loft!
Welcome to 1190 Tivoli Lane #216, Simi Valley
Spacious Le Parc Condo that is close to shopping and freeway. This well-maintained community offers beautiful grounds, walkways, 2 sparkling pools, and a detached 2 car garage. Soaring ceilings greet you as you enter this unique floorplan. The main sleeping quarters are located on the first floor, with an ample-size loft on the second level that can be converted to a third bedroom or used as an office, den, or playroom.
Priced at $419,900
Soaring Ceilings
As you enter you are welcomed by soaring ceilings providing a comfortable place to relax. This open floor plan allows for ease with the kitchen and dining opened up to the living space.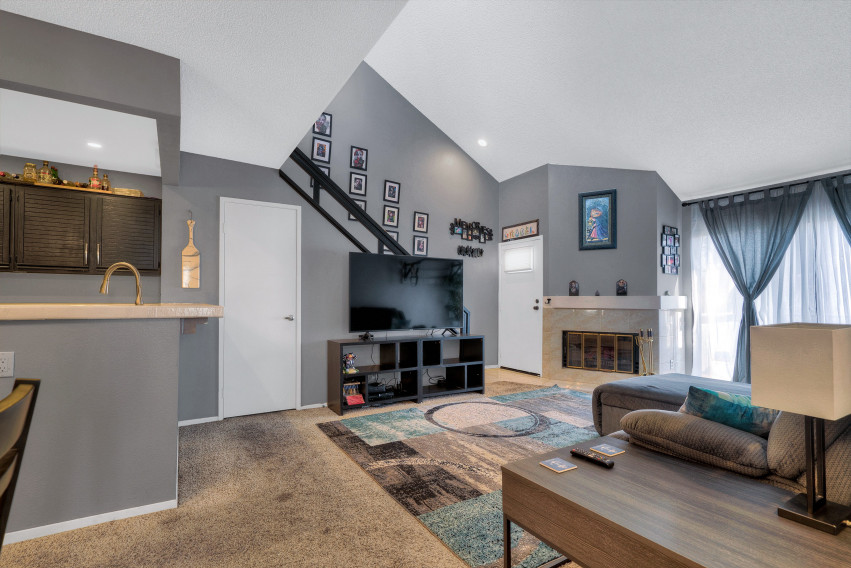 Modern Kitchen
Rich cabinets with pull handles, stainless steel appliances, and bright sparkling countertops provide a modern and sleek kitchen.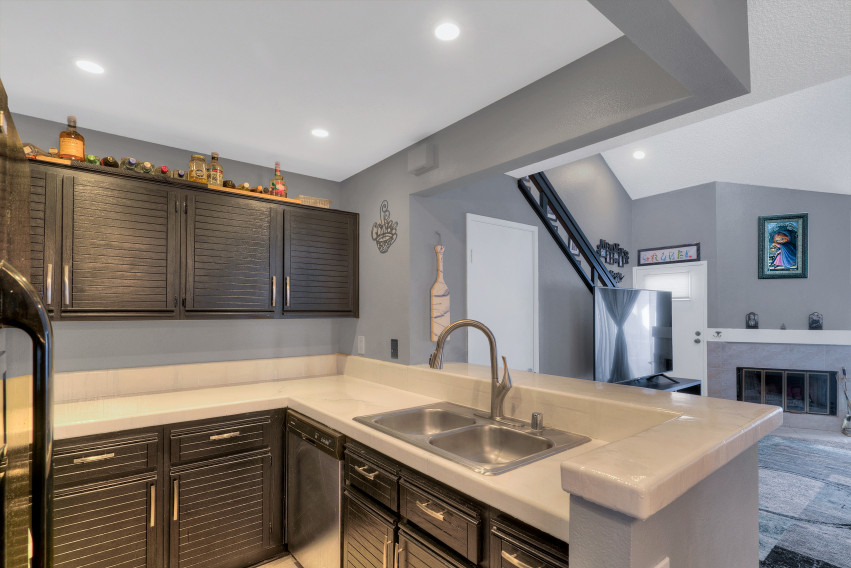 Dining Area
Soft lighting provides an elegant but functional dining area.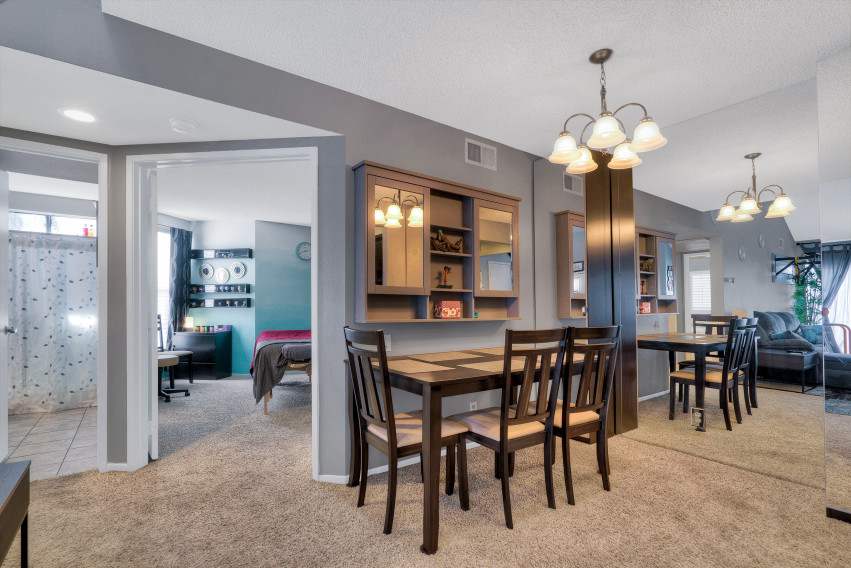 Downstairs Bedroom
Double doors open up to an ample-size bedroom located on the first level. This room offers plenty of space and storage.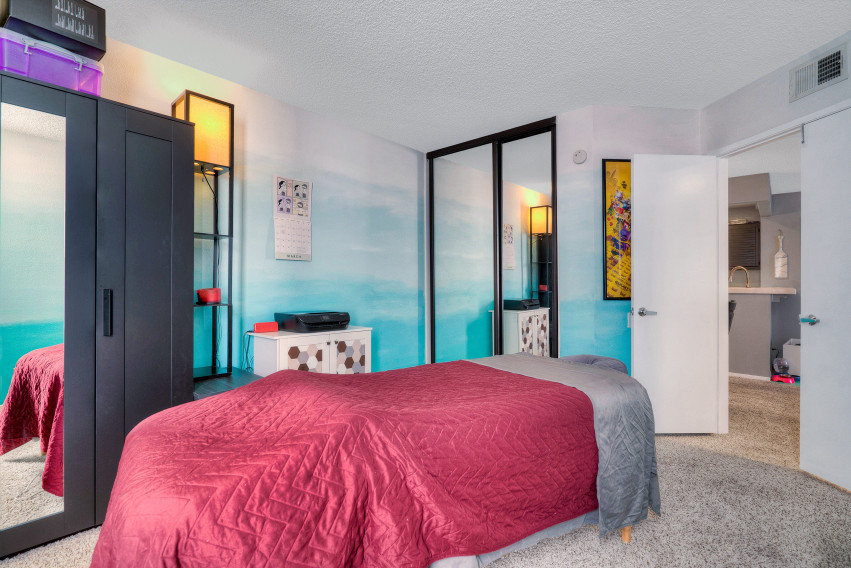 Loft
This highly desired floorplan offers a good size loft on the second level that can be converted to a 3rd bedroom. There are many options for the function of this loft, it can be a bedroom, den, home office, or playroom. Options are endless and just waiting for you to claim its purpose. There is a patio on the second level adjacent to the loft adding space and additional function to this space.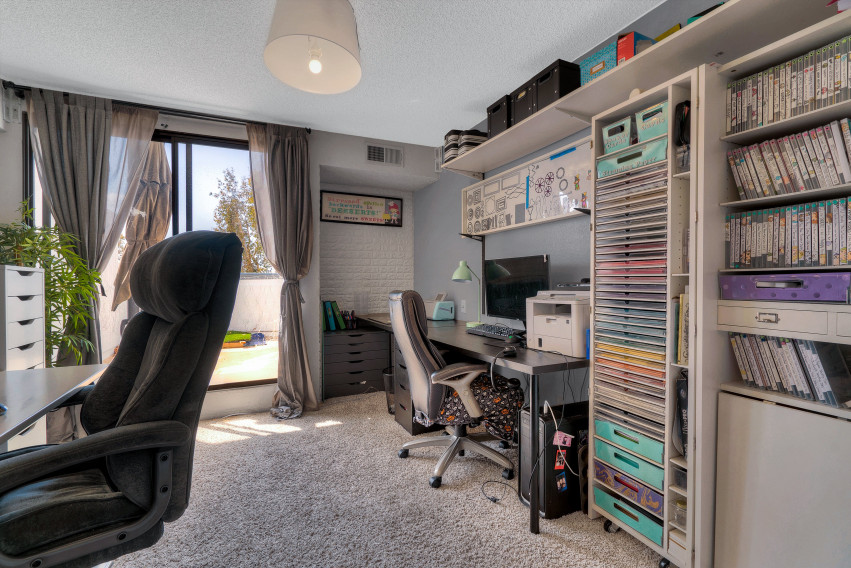 Master Ensuite
Master Ensuite provides a grand place to escape with soaring ceilings, natural light, and plenty of storage. Enhanced with custom shutters, vaulted ceilings, and a beautiful beam, this bedroom, provides a unique architectural design rarely found in condos.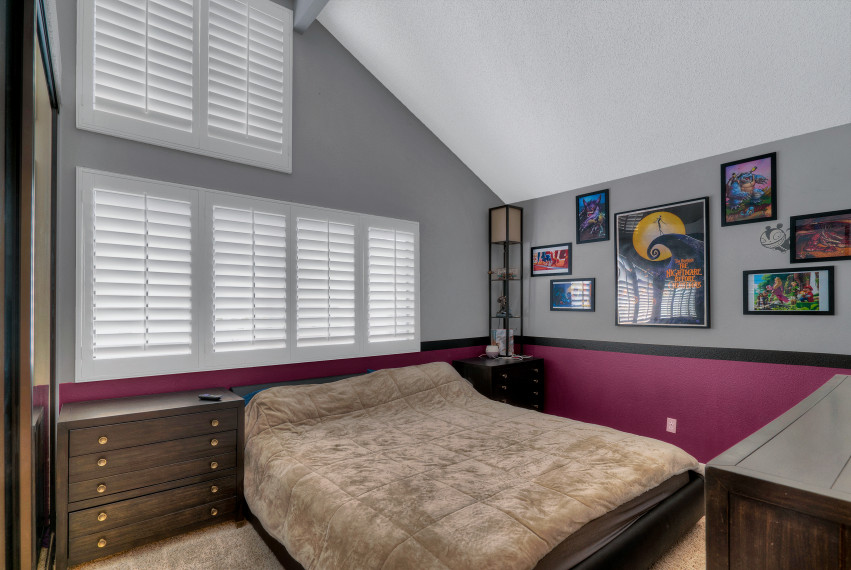 Patio
Step outside and enjoy the patio located on the bottom level. It's a rare find to have patio's located on both levels.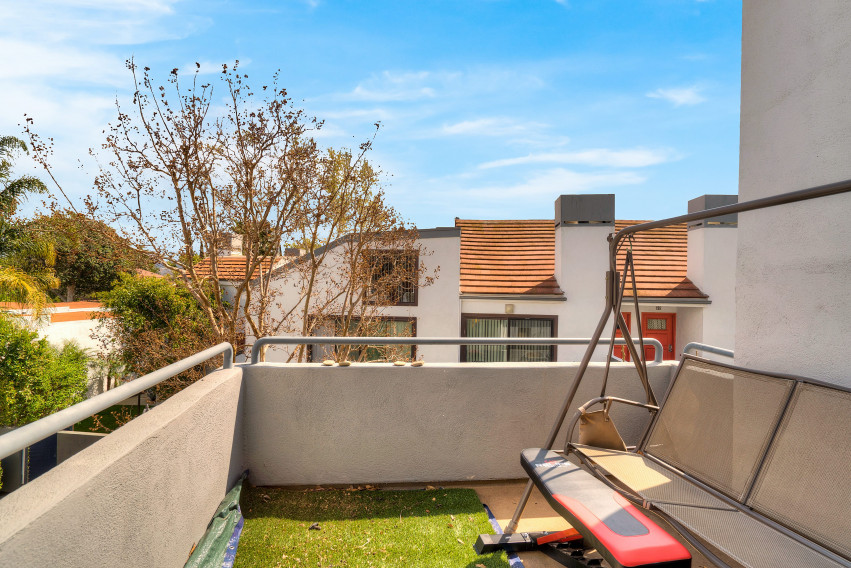 Community
This highly desired community offers 2 sparkling pools, beautiful green grounds, walkways and is close to shopping and the freeway. Short walk to highly sought-out Mayfair Park.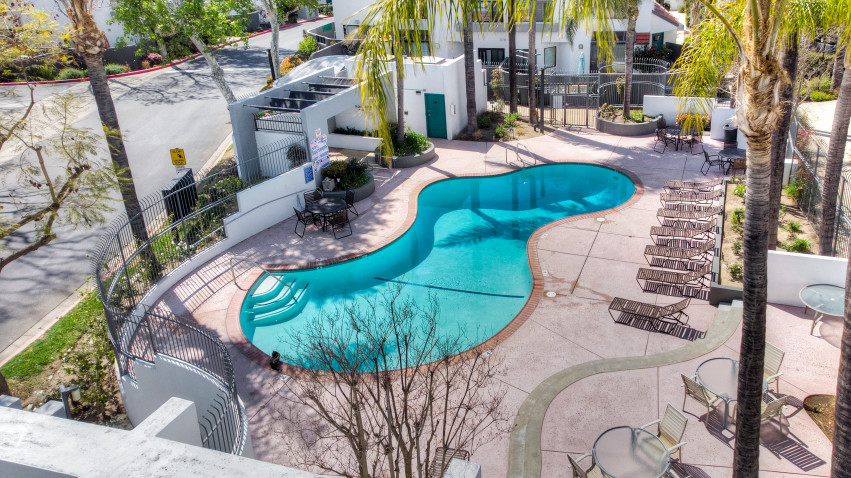 Our Reviews
I couldnt be more happy with the results.
My wife and I were extremely picky about the house we were looking for. We wanted the perfect floor plan at the perfect price, which was generally less than the going rate. Eddy was extremely patient and helpful throughout the whole process (which was nearly a year), and never rushed us a single time. My parents have always gone through multiple realtors when looking for a new home, and I believe this would have been the case had God not blessed us with Eddy at the very beginning of our search.
I cant thank Eddy enough
Eddy walked us through the whole process and stood by our sides. He went to "bat" for us multiple times and for the most part (no fault of Eddy's) everything went smoothly and we closed on time. Eddy and I have been friends since we were kids but he still was just as professional, is such a hard worker, is very comical, and knows his "stuff"! His whole team is pretty awesome!! :-) I can't thank Eddy enough for finding this house and helping to make this happen! My family and I love and thank you! ~The Sadowsky's~
I would definitely use Eddy
Eddy helped me with the purchase of our first home. he was very helpful with helping find the perfect condo for us, and he made sure that we got the best deal possible. Eddy also helped me with the loan process to make sure that the loan I had was the best suited for me. he not only was there to help me with the whole process of buying the home, he still helps with any questions I have. I would definitely use Eddy with any home buying needs you may have. I would also refer all of y friends and family to use Eddy as a realtor.