Modern Ocean View Townhome
Modern Oceanview Townhome in Beautiful Downtown Ventura
Welcome to 793 East Santa Clara Street in Downtown Ventura
Stunning tri-level townhome with modern upgrades located downtown Ventura with gorgeous views from two ocean-facing balconies that offer incredible views of Ventura's majestic coastline. Walking distance to the beach, restaurants, art galleries, and Ventura's farmers market, this home offers modern touches, ocean views, and a downtown lifestyle.
Priced at $795,000
Ocean Views
Sweeping views of Ventura's captivating ocean can be enjoyed from two levels of this divine townhome. Enjoy all the beauty that Ventura has to offer all from the comforts of your home. Step outside to the cool ocean breeze as you enjoy your morning cup of coffee or watch the alluring sunset with a glass of wine.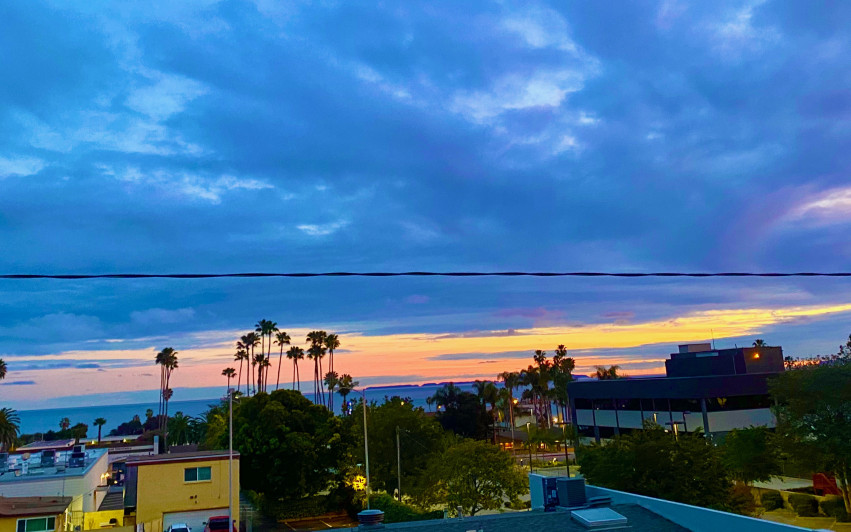 Modern Touches
Soaring ceilings, indulgent natural light features, artistic architecture designs mixed with function and neutral tones provide a modern style home designed for everyday living.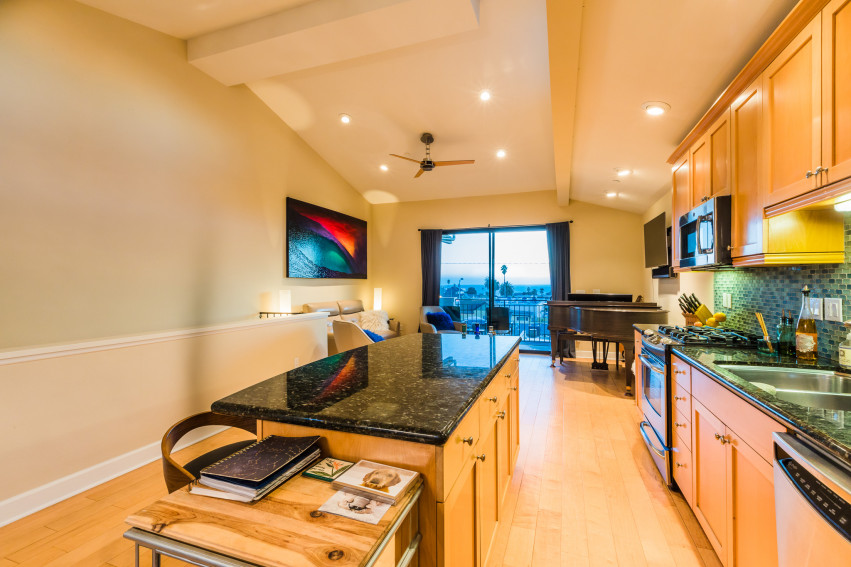 Elegant Kitchen
Located on the top level, this exquisite kitchen offers sparkling granite countertops, alluring glass backsplash, stainless steel appliances, warm wood cabinets, a large kitchen island, and plenty of storage for all your culinary needs. Enhanced with recessed lighting, appealing aesthetic designs, and natural light, this kitchen is sure to combine function, beauty, and simplicity all in one.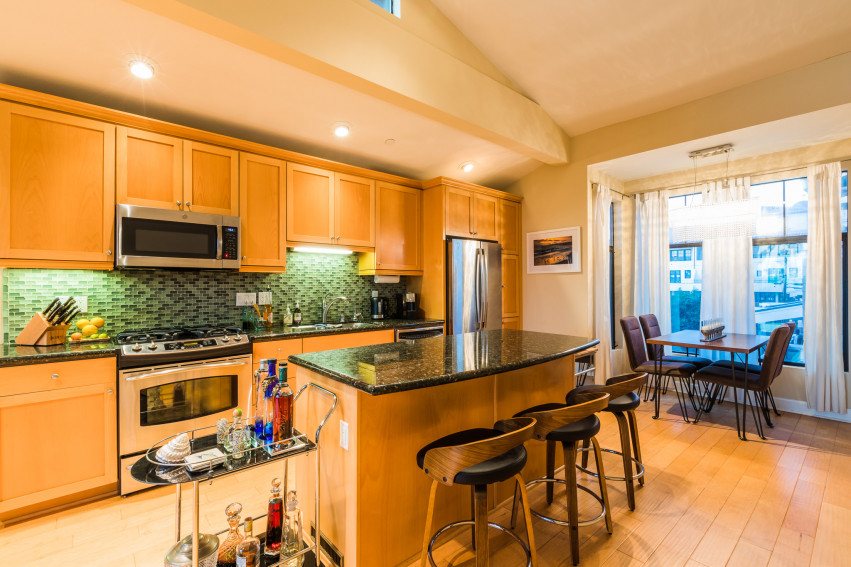 Entry Level
With direct access from the garage or thru the front glass door, this area is perfect for a small den, home office, or a professional looking for office space within their home setting.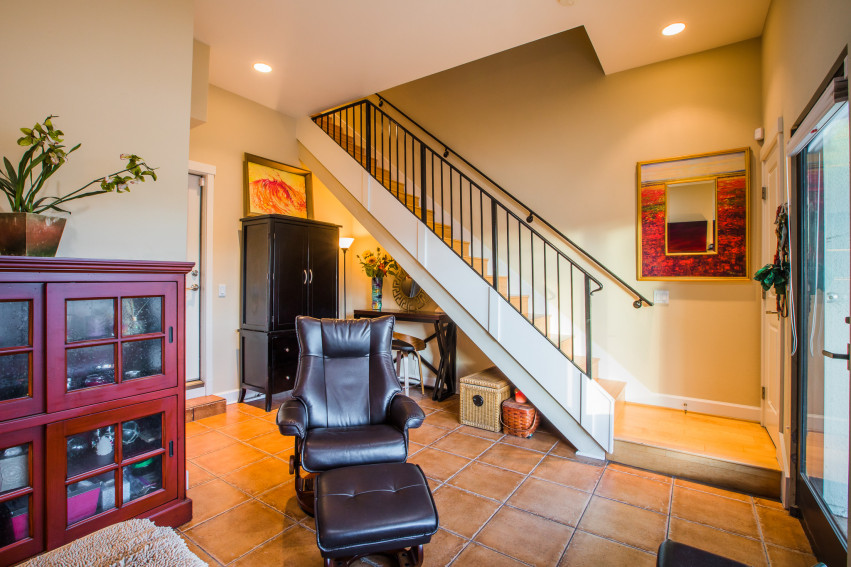 Sleeping Quarters
Both bedrooms are located on the second level, providing privacy and space. Warm maple flooring, custom molding, angelic windows, and plenty of storage provide a cozy place to retreat after a long day.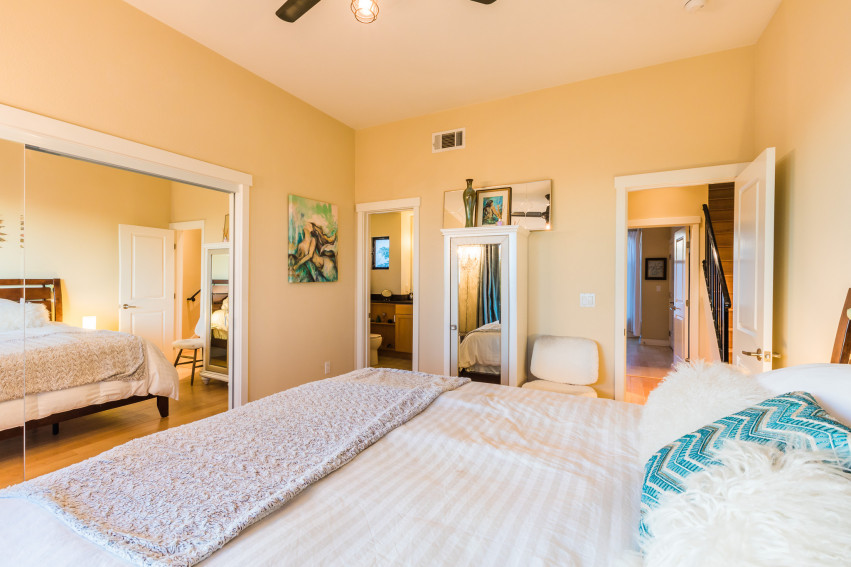 Gorgeous Bathrooms
With modern upgrades, this home offers updated bathrooms throughout. Beautiful vanities, updated tile, and storage space provides a practical space that is also appealing.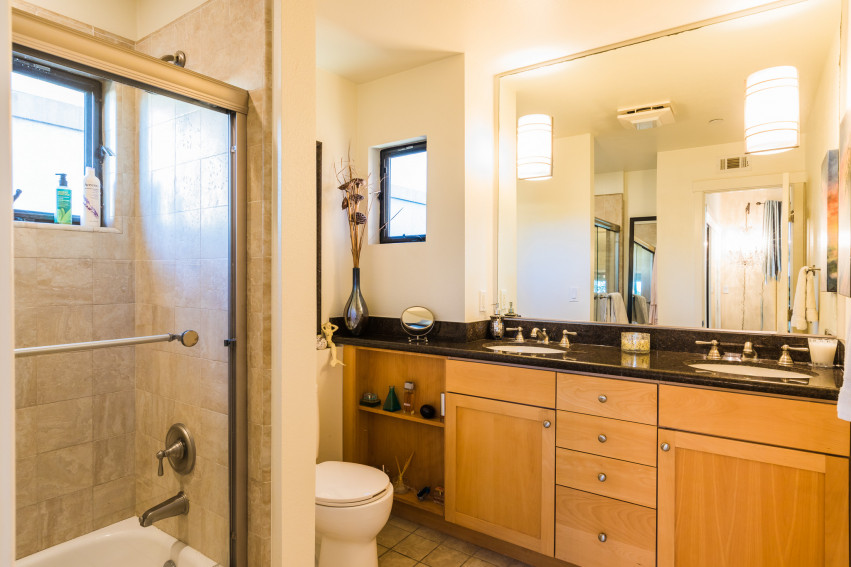 Living Space
The open and spacious living space provides beautiful views, an open floor concept, and soaring ceilings, Located on the top level, this space is perfect for gathering and entertaining with direct access to the balcony with incredible views.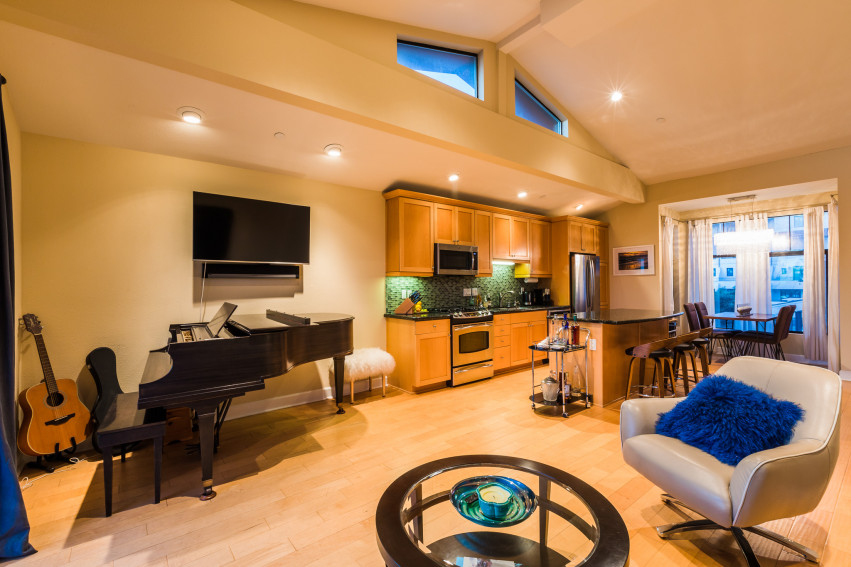 Garage Space
Enjoy the simple pleasures of Downtown living without the hassle of finding parking. With a private garage with direct access to your home, this home offers parking that is rarely found with ocean viewing Townhomes.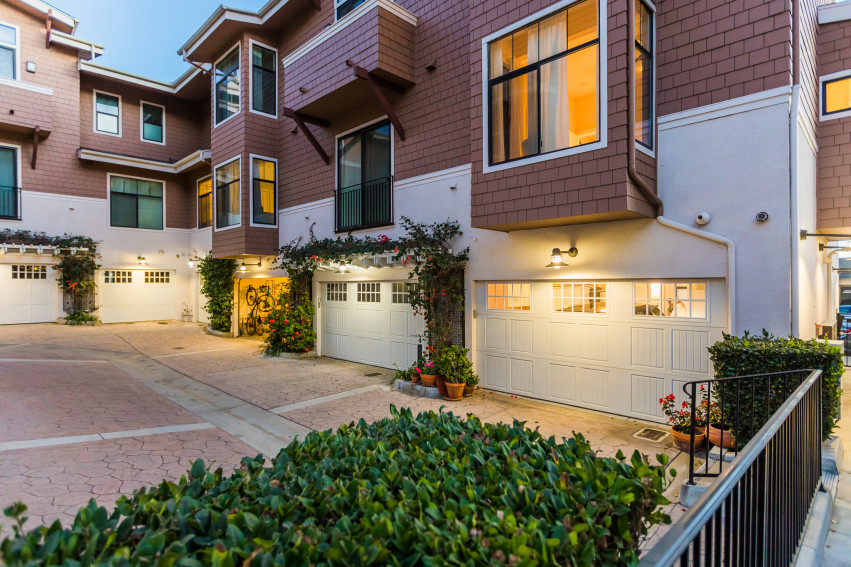 Our Reviews
I couldnt be more happy with the results.
My wife and I were extremely picky about the house we were looking for. We wanted the perfect floor plan at the perfect price, which was generally less than the going rate. Eddy was extremely patient and helpful throughout the whole process (which was nearly a year), and never rushed us a single time. My parents have always gone through multiple realtors when looking for a new home, and I believe this would have been the case had God not blessed us with Eddy at the very beginning of our search.
I cant thank Eddy enough
Eddy walked us through the whole process and stood by our sides. He went to "bat" for us multiple times and for the most part (no fault of Eddy's) everything went smoothly and we closed on time. Eddy and I have been friends since we were kids but he still was just as professional, is such a hard worker, is very comical, and knows his "stuff"! His whole team is pretty awesome!! :-) I can't thank Eddy enough for finding this house and helping to make this happen! My family and I love and thank you! ~The Sadowsky's~
I would definitely use Eddy
Eddy helped me with the purchase of our first home. he was very helpful with helping find the perfect condo for us, and he made sure that we got the best deal possible. Eddy also helped me with the loan process to make sure that the loan I had was the best suited for me. he not only was there to help me with the whole process of buying the home, he still helps with any questions I have. I would definitely use Eddy with any home buying needs you may have. I would also refer all of y friends and family to use Eddy as a realtor.