3 Bedroom Stunning Home with Large Majestic Backyard
Welcome Home to 990 Calle Nogal, Thousand Oaks
Welcome to your own little piece of paradise located in Thousand Oaks. This majestic and stunning home is updated throughout offering a gorgeous kitchen, warm luxury flooring, beautiful neutral colors throughout, glamorous bathrooms, and a backyard that offers space, privacy, and serenity. This home is like no other and truly is a rare gem.
Priced at $699,950
Inviting Entry
As you arrive you are immediately drawn to the luscious and inviting curb appeal. You know that this is not your ordinary home and that you have stumbled upon something truly rare and special. With mature landscaping, stamped concrete, and a front porch that begs you to sit and relax, this home offers a place to escape.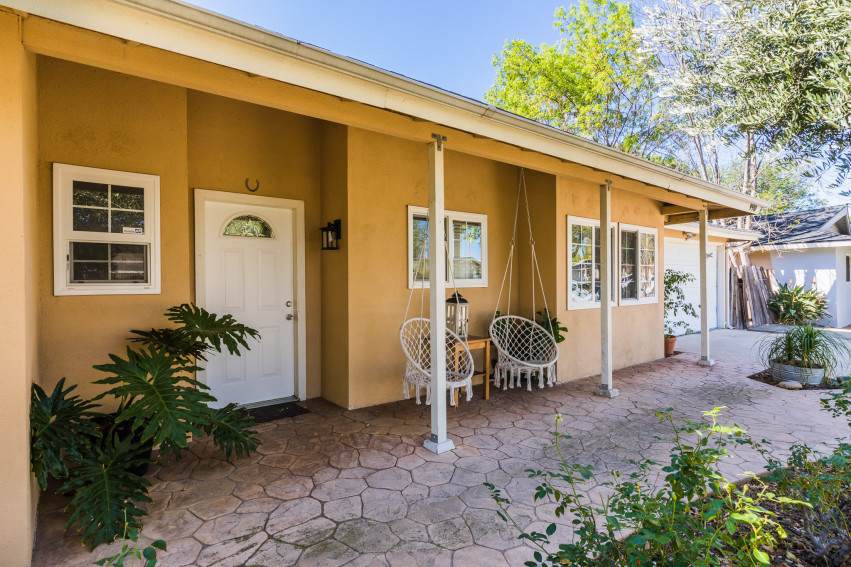 The Kitchen
Sleek and modern, this updated kitchen is definitely ready for your immediate use. With sparkling countertops, new white cabinets, designer hardware and stainless steel appliances, this kitchen is stylish and functional.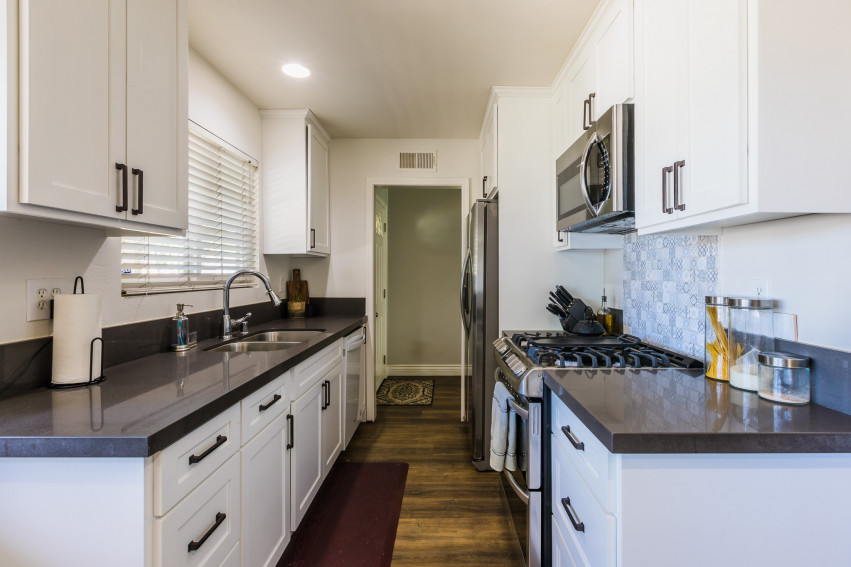 Open Floor Concept
Living space is open and spacious providing an inviting area to mingle from one space to another. With recessed lighting, warm luxury flooring, fresh neutral paint, and natural light this open floor plan is just waiting for your personal touches to make it fit the needs of your family.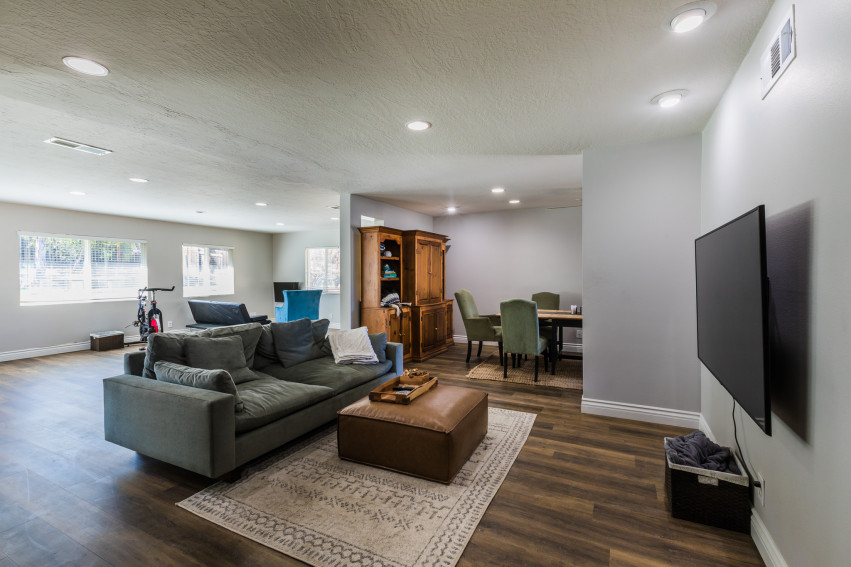 Dining Room
Host your favorite holidays with this spacious dining area that can fit a large dining table. With easy access to the kitchen, living space, and backyard, this dining area is functional, spacious, and ready for you to enjoy.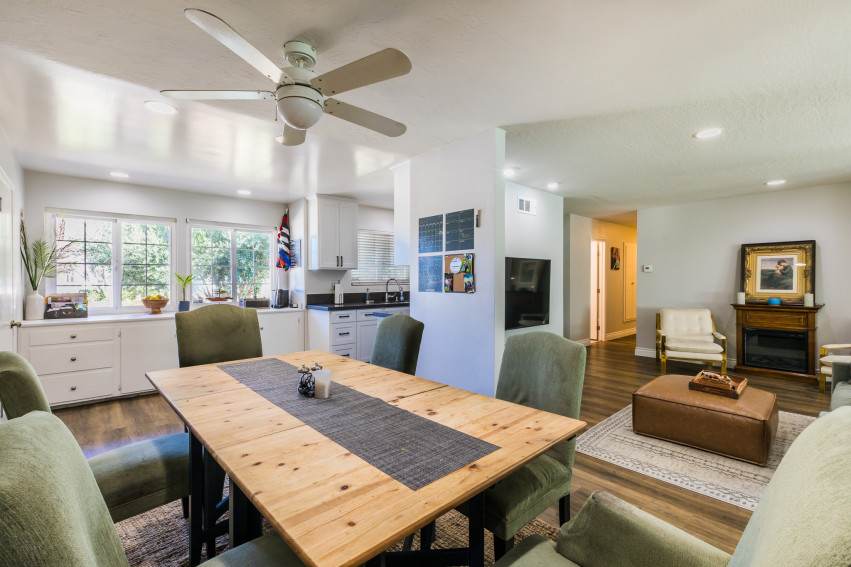 Living Space
Enjoy the openness of the living space allowing you to create your own cozy living spaces to meet all your needs. With many options, this alluring space is practical but captivating allowing you have a place to visit and spend time with your family and friends.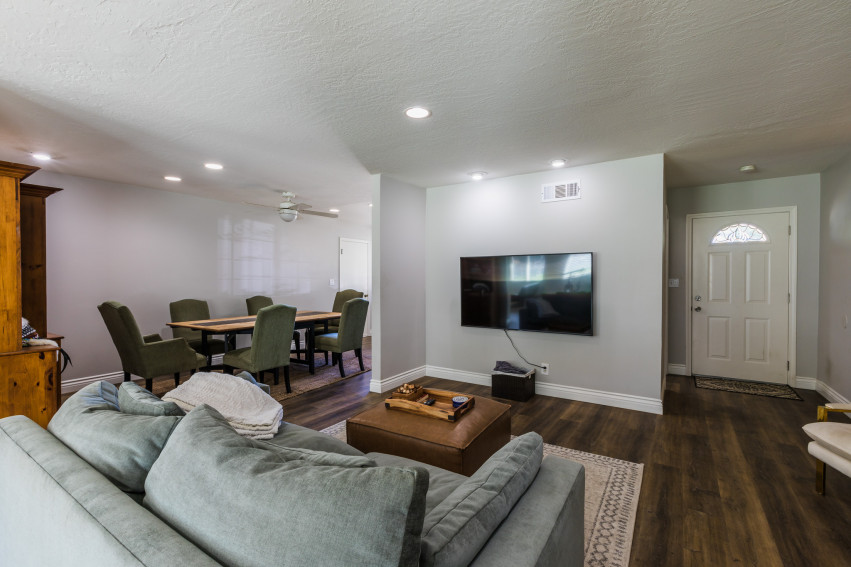 Master Ensuite
Rich wood-like flooring can be found throughout the entire home providing a continuous warm feel throughout. Step inside the spacious master bedroom that is sleek and ready for you to retreat after a long day.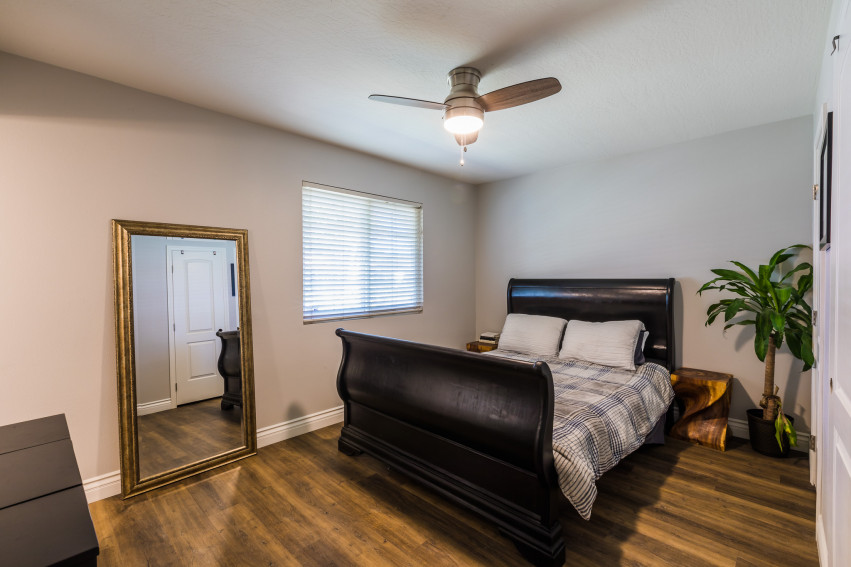 Master Bath
The exquisite master bath provides a dazzling tile stand-alone shower and beautiful vanity. This modern bath is stylish and ready for your enjoyment.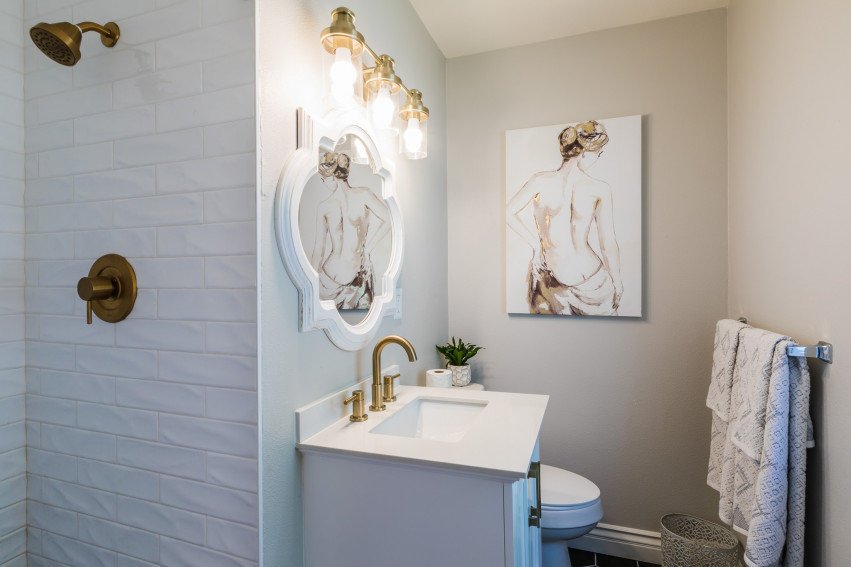 Private Oasis
Step outside to your own private oasis where you are surrounded by natural beauty. From luscious tropical trees, mature landscaping, private walkways, and private seating areas, this backyard offers a sense of serenity and peace. Finding a backyard that offers privacy, greenery, and is peaceful is a rare find.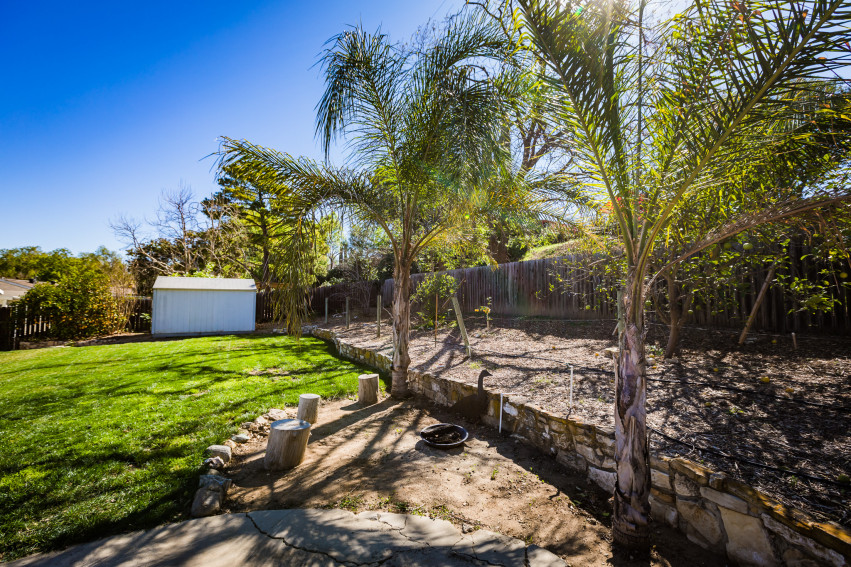 Our Reviews
I couldnt be more happy with the results.
My wife and I were extremely picky about the house we were looking for. We wanted the perfect floor plan at the perfect price, which was generally less than the going rate. Eddy was extremely patient and helpful throughout the whole process (which was nearly a year), and never rushed us a single time. My parents have always gone through multiple realtors when looking for a new home, and I believe this would have been the case had God not blessed us with Eddy at the very beginning of our search.
I cant thank Eddy enough
Eddy walked us through the whole process and stood by our sides. He went to "bat" for us multiple times and for the most part (no fault of Eddy's) everything went smoothly and we closed on time. Eddy and I have been friends since we were kids but he still was just as professional, is such a hard worker, is very comical, and knows his "stuff"! His whole team is pretty awesome!! :-) I can't thank Eddy enough for finding this house and helping to make this happen! My family and I love and thank you! ~The Sadowsky's~
I would definitely use Eddy
Eddy helped me with the purchase of our first home. he was very helpful with helping find the perfect condo for us, and he made sure that we got the best deal possible. Eddy also helped me with the loan process to make sure that the loan I had was the best suited for me. he not only was there to help me with the whole process of buying the home, he still helps with any questions I have. I would definitely use Eddy with any home buying needs you may have. I would also refer all of y friends and family to use Eddy as a realtor.